Vaccine-preventable disease levels are at or near record lows. Even though most infants and toddlers have received all recommended vaccines by age 2, many under-immunized children remain, leaving the potential for outbreaks of disease. Many adolescents and adults are under-immunized as well, missing opportunities to protect themselves against diseases such as Hepatitis B, influenza, and pneumococcal disease. The Centers for Disease Control and Prevention (CDC) works closely with public health agencies, like the Medina County Health Department, and private health care providers, to improve and sustain immunization coverage and to monitor the safety of vaccines so that this public health success story can be maintained and expanded in the century to come.
We don't vaccinate just to protect our children. We also vaccinate to protect our grandchildren and their grandchildren. With one disease, smallpox, we "stopped the leak" in the boat by eradicating the disease. Our children don't have to get smallpox shots any more because the disease no longer exists. If we keep vaccinating now, parents in the future may be able to trust that diseases like polio and meningitis won't infect, cripple, or kill children. Vaccinations are one of the best ways to put an end to the serious effects of certain diseases.
All of our clinics offer immunizations for all ages. Please call us to determine your insurance coverage or to discuss insurance needs.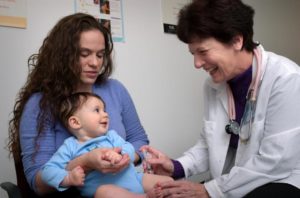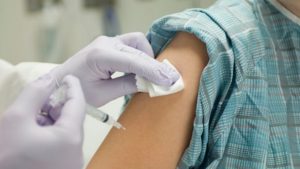 Where to get your shots
Listed below are clinic locations across the county. We accept cash, check, Medicaid, and many commercial insurance plans. No child will be denied immunizations due to the inability to pay.
Call 330-723-9688, option 2 for appointments at our community clinic locations.
Services are partially funded by your local health levy. This institution is an equal opportunity provider.